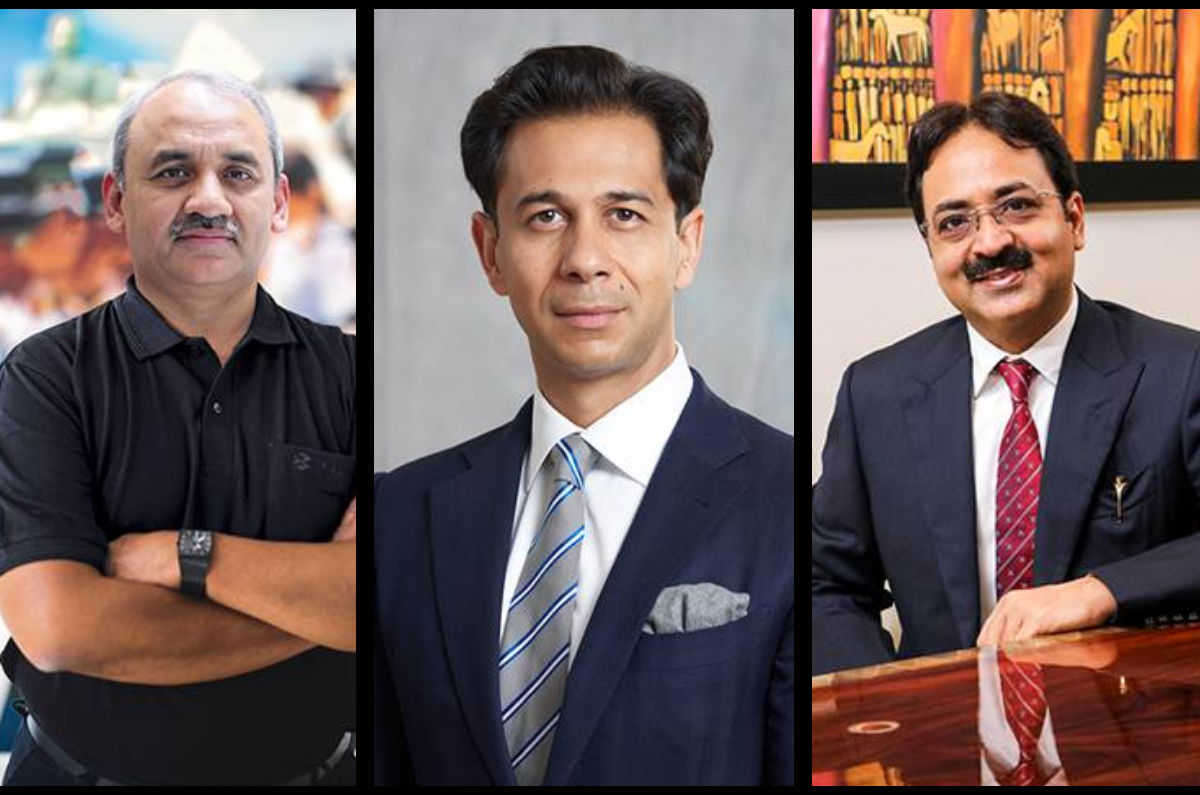 Day among our sibling book Autocar Professional's Two-Wheeler Virtual Conclave brought together a host of industry veterans. Although the pick-up in demand plus the expectation of festive boost to sales brought some cheer, professionals remained concerned about how sustainable the need are going to be within the long haul. In accordance with the majority of the speakers, it really is a difficult road to data recovery and green shoots remain patchy.
The panel of speakers on Day 1 included:
Rakesh Sharma, executive director, Bajaj car, and president, Overseas Motorcycle Manufacturers Association (IMMA),

Deepak Jain, president, ACMA, and CMD, Lumax Industries,

Vinkesh Gulati, President, FADA
It was moderated by Murali Gopalan, consulting editor, Autocar pro.
Rakesh Sharma: 'i do believe the trail to data recovery is long and difficult.'
Rakesh Sharma, executive manager, Bajaj Auto, and president, Global Motorcycle Manufacturers Association (IMMA), said the "road to recovery is long and arduous. Despite the fragility in supply chain, they have done a tremendous job. As a result of that, i actually do maybe not see supply side issues as a giant concern. The Indian supply string indicates its resilience. I'm more concerned with the vitality associated with need situation."
Sharma emphasises regarding the need to take stock of this situation following the holiday season as he's wary about, "problems in the demand part versus supply part."
Commenting on policy techniques and key legislations, Sharma reiterates the, "need to look at the existing situation in a holistic fashion. Consistency in policy is vital to bring right back sustainable need."
He points out that price and demand are very elastic and lowering GST can have huge implications, "GST reduction could be an important initiative your Govt can take and that can undoubtedly catalyse need. A thriving two-wheeler industry can enable Asia to take a leadership role inside international arena. GST cut decreases prices and considering the fact that need is price-sensitive and elastic, it offers strong correlation with demand."
Sharma highlighted how both, demand and provide part stayed susceptible because of the COVID-19 situation, specifically for the next 18 months, but he feels there is certainly an instance for lower inventory, "With increasing digitisation, there's an instance for lower stock amounts. High inventory levels really should not be viewed as a dealer issue. Its a manufacturer problem."
Commenting how the electric two-wheeler demand will pan away going forward, Sharma feels it is still start, "The consumer is value conscious; the last few years' trend indicates when the power storage price decreases, the business enterprise will grab speed. The general consensus is in five to seven years, EVs can be a genuine threat to main-stream IC machines."
Overall, he sees headwinds for the industry on the next 2 to 3 years. " we see strong winds of change hitting a, the two-wheeler sector must prepare yourself. The level of integration continues to be perhaps not adequate on the demand side. I think companies needs to adjust to new normal requirements. Have To Take advantage of digitisation, analytics as well as other technological tools available."
Vinkesh Gulati, president, FADA: 'Need for care primary in the inventory level'
Also dealers appear to be focused on exactly how sustainable the need is finished the long run. In accordance with Vinkesh Gulati, president, FADA, "though we see growth on a month-on-month foundation, it will require time and energy to witness some year-on-year development. We're nevertheless perhaps not there within pre-COVID-19 level. The September figure revealed degrowth of around 12 per cent YoY. Additionally, there is certainly good enquiry level this yuletide season. Despite the rural buoyancy, you can still find some factors where we usually do not see demands we often see during this time period. 'Work From Home' and on line schools, colleges have impacted the interest in two-wheelers."
Also, FADA is cautious and encouraged the manufacturers and dealers to simply take more precaution to avert any regrettable situations. He also claims that dealers have to be more cautious regarding the stock during the festive season. "Even the last two festive periods were not as we expected which was the trigger for the automotive slowdown into the Indian market. Our company is recovering now and hope it gets better and gives us the last 12 months numbers. But you will find companies that have not reached the level that the car industry has reached. Also manufacturers are gunning for complete production. Additionally, when there is dampness in product sales, extra stock may cause an issue," he explained.
"The sale during Navratri had been a mixed bag. Including, their state of Gujarat had a 30 per cent decline throughout the last year. Overall, we anticipate a 10-15 % fall. The reason being regarding the restricted activity because of COVID-19. Things might change the Diwali period and now we hope it's going to push for product sales. In the event that sales figures go up, the issue will slowly fall. And, in 2 to 36 months, with help from industry while the government, we will see the development finding its way back," Vinkesh added.
Sharing their views in the Atma Nirbhar Bharat of two-wheelers while the impact it has within the customers, the FADA president stated, "Higher two-wheeler exports may help offer the domestic market as well as enable access to cost-effective two-wheelers. Greater localised content will reduce product costs. Margins are important but paid off prices may help offer demand an impetus. Indian two-wheeler is not an extravagance but a need and necessity. If a two-wheeler becomes Atma Nirbhar, it'll be perfect for Indian customers."
He could be hopeful that, "positive need situation continues in Q4 present fiscal too. I hope COVID-19 has been successfully devote the rear-view mirror."
Deepak Jain: 'Q4 FY2021 become the litmus test when it comes to demand in the automotive sector'
Attracting a car component supplier's viewpoint at this juncture, Deepak Jain, president, ACMA, and CMD, Lumax Industries, states, "Q4 of FY2021 would be the litmus test with regards to demand in the automotive sector. Have to see whenever we can restart investment inside supply part.
Jain is cautiously optimistic towards development leads of two-wheeler segment and states, "Festive demand has placed some stress on supply chains. Restaffing of workforce as a result of migration of labourers has resulted in retraining of staff and that takes a lot of time. Raw material shortage can also be a concern. There Clearly Was economic anxiety into the supply chain too."
According to Jain, the existing adversity has brought about unity inside the automotive segment. There was massive collaboration between all stakeholders, from supply part to dealer front. The two-wheeler industry is a shining example of Atma Nirbharta."
Jain features that self-reliance, "especially in two-wheeler space, is doable, given the domestic scale and ability that's truly global. A has offered countless impetus for undertaking engineering collaboration, assisting innovation and making it easier for exports too."
Sharing their perspective the two-wheeler part, Jain says the present crisis has "given a fillip to industry and aided industry showcase its resilience. We Must be cautious and take the lessons learnt in future to create industry value-based, quality conscious."